Interview
Author ··········Jan Khür
Photographer ····Christian Lycke
link·············
christianlycke.com
Christian Lycke


Hi Christian, could you please shortly introduce yourself?
Hi! I'm from Oslo-ish, born in Toronto. I've spent most of my time in or around Oslo. I've spent way too long lazing my way through a BA in aesthetics at the Uni of Oslo and now I'm studying landscape architecture. I'm 27 at the moment.
Your work is a collection of portraits mostly of young people around your age photographed in the atmospheric landscapes of nature and towns. Do you mostly photograph people who are close to you or is it random people with no closer connection?
A bit of both. I've had a few different phases. I used to be into fashion photography, and then I started feeling like fashion was pretty gross. The stuff that looks like fashion is mostly models from agencies, and the rest is friends and maybe a few bands. I don't really take pictures of strangers on the street very often. Usually they have their backs turned if I do.
As in the works of Gregory Crewdson or Cindy Sherman I have got this feeling from many of your pictures as if they are a single frame from a movie. They are not just portraits but its narrative goes behind the picture in the viewers mind. Are these true stories which really happened or do you just place your models into situations you would like to photograph?
That's nice to hear! I like to give pictures a sense of lived-in-ness if I can, that it feels like there's something going on, not just me telling someone to go stand by a thing. Usually, though, that is exactly what I'm doing, and then I wait until the subject is not paying attention, or uncertain of what to do. Mostly because I'm terrible at giving directions, so I just don't even try. Sometimes it works.
First time I saw your work I immediately related its light atmosphere to movies as Spring Breakers or Only God Forgives etc.. It's like if many of the pictures was taken in light of night Bangkok with just neon lightning the scenes. Where does this visuality come from and what inspires you?
Oh cool, yeah, I'm as big of a sucker for neon lights as everyone else. It makes everything colorful, so it's pretty natural to want to photograph it. I guess I first saw that kind of lighting in movies from the 70s. I try to not get too inspired by anything specific if I have something I want to photograph, but of course all kinds of things have formed my visual preferences. I've liked a lot of different photographers and DOPs/directors, but Kubrick (R.I.P. brah) and Paul Thomas Anderson are still the big faves. I wish I could do stuff like that, just, you know - different. So moving images is kind of the end goal. But it seems far away.


You're not photographing in just one place, more the opposite, your pictures seems to be from all around the world. Does it play a big role for you where the picture was taken or is it not important for you to define the place? Do you combine pictures in a way that they tell a new story, independently on the original one?
I look for nice settings, that seem a bit out of the ordinary. I don't like studio work, I like surroundings that inform in some sense. I've become interested in taking more informative pictures, lately. But I have to say that I think about this after I've already taken the pictures, I don't really think a lot when I'm working. I just go "ooh, pretty!" and point my camera. I disagree with a lot of people, because I think the equipment is really important. I have a hard time working digitally, my pictures seem flimsier and kind of dull when I use a digital camera. I'm trying to work out a different language for my digital stuff, because I don't want to be a one trick pony. I got a bit off track - place matters, but equipment matters just as much, is what I was trying to say. To answer the last part: it depends. If I make a story (which I haven't done in awhile) I usually storyboard things a bit, so that I have a general idea for each picture, and scout locations in advance. They have to work on their own, but also as a group.


What Is the gear you're using, you said you're trying to separate your work on analog and digital?
I use a Mamiya RZ67 Pro II and a Fuji GW690. My digital is a Sony Alpha 7R with a new 35mm Zeiss lens, and some old lenses with adaptors.


I know this one is tough one, but what does it mean to you to photograph? What keeps you going?
I'm not really sure. I guess I feel like I do a decent job of it, and I don't have a lot of other talents. That sounds depressing, Plus, I'm not hurting anyone by taking pictures, not producing lots of waste, it's immaterial in a way. Unless you buy new expensive digital cameras all the time, but that's not an option for me, because I'm broke most of the time. ¯_(ツ)_/¯


I first came across your work through Lindley Warren's project "The Photographic Dictionary". Is it the way you're presenting your photographs? Becoming part of the contemporary photo scene through blogs and project submissions? Do you like to present your work in some other forms than online?
Not really. I've only ever been on blogs that have asked me, I think. I'm not really very visible online. I'd like to work as a photojournalist, which is hella hard right now. Newspapers aren't exactly screaming for new photographers. I like books and zines, but I had an exhibition once, and I'm not doing that again. I get nervous if I'm the center of attention. Plus I got really drunk and my mom brought a lot of her friends and grandma. It's an awkward memory.


By using this project to map out different artists and practitioners, we are trying to explore what contemporary Norwegian photography is. Does this term mean anything to you?
I don't really follow the scene. Seems like there used to be back in the 90s/early 00s, but now I'd say that there are a lot of people doing different things that don't intersect that much. I'm the wrong person to ask, though.


Do you think there is something lacking in the Norwegian photography scene today?

Maybe a sense of purpose. I'm definitely lacking one.


What role do you think photography is playing in Norwegian society?
I don't really know, but commercial photographers should be more aware of what they're selling. Fashion people, too. There are a lot ideals that aren't upheld, because dollah dollah billz ya'll. I wish all the photojournalists weren't being fired or phased out, because there are too many shitty scanpix (stock agency) photos in printed news these days.


Is it possible to make a living as freelance photographer in Norway or you have to support photography and yourself from other foundings?
Yeah, I know people who get by, but you usually have to do a lot of commercial work. I'd rather have another part time job and not have to do that.


Do you think there is enough possibilities in Norway for photographers to present their work ? Is there a public for it or it's more important to be more active abroad?

I don't know. Personally I like to be given instructions, so I'd prefer to work for a newspaper or magazines - to have a lot of variation and try to be informative somehow. There are a lot of galleries in Oslo (most of them are pretty crummy), but I think that artists should be able to create their own following. If you can't generate an interest in the work, then that might be saying something about the art.
Can you please name one or more photographers you think are important for Norwegian photography of today?
I like Torbjørn Rødland, Christian Belgaux and Erik Mowinckel.
Interview
Author ··········Julie lauritzen
Photography······Mona Ødegård, Inga Björk, Janne Amalie Svit.
link·············
ucsscandinavia.com
Uncertain States Scandinavia
They open up their studio to launch their first newspaper, so we had a talk with the small group about the project itself, norwegian photography and of course any plans for the future.
Who are behind Uncertain States Scandinavia and what are your practices?
Uncertain States Scandinavia consists of Tor Simen Ulstein, Astrid Gjersøe Skåtterød and Charlie Fjätström. We met through school in Trondheim and ended up in Oslo as freelance photographers struggling to make a living. We are all madly in love with photography, and like to call it lens-based art. And we are best of friends.

What was behind the choice of starting up a Scandinavian version of UCS – what do you hope it will do / result in?

Photography has so many different expressions, and in our Scandinavian photography scene we have noticed how that an expression has become equal to a "social-clique" - a group of photographers who has found their own kind and only talk to each other. If you are not a part of this clique they can seem so pretentious. As a reaction to this we started Uncertain States Scandinavia to try to gather all of the photographers without thinking about what expression, but rather categorize the photographers on what they are about and what motif, subject or idea they are interested in. We are very interested in what photographers have to say as very often their images is not enough, observers we talk to like to know the background to understand the photographer´s work. Therefore, we share images along with statements or text that go with the projects. Our vision is that UCS Scandinavia will eventually invite the photographers to have talks and group exhibitions together as London-based Uncertain States have proven to be very successful. Uncertain States have first Tuesday talks, we have been to one or two of them, where they invite photographers to talk about their images and to discuss photography.

Explain the name Uncertain States; what does it mean and how does it relate to your organization?
It can be a state within your life, in your art, in the project, in the world. A state from the past, in the present or the future. It is open for interpretation.

How did you choose artists for the first newspaper - what did you look for in terms of representation of your agenda? Was this important at all?
We have spent a lot of time and energy talking to photographers we know and like, that we've invited to participate in the first newspaper. This issue is without a theme, but we will publish three more issues in 2016, have pictured theme-based newspapers in the future. The thought is that our selection of photographers might have something in common, like style, genre, subject etc.

You chose the newspaper-format as the medium, and on top of that it's free for anyone to take away. Why did you decide on this as the main outlet to reach your audiences?
We like the goofy size of old newspapers; because it's such a large format it turns it into an alternative gallery in a way.
The point is to spread it as soon and far as possible, and this format gives us exactly this possibility. We could make a book and sell it for £25, but it would have reached less people.

Where can one get hold of a copy?
We're called Uncertain States Scandinavia because we invite photographers to participate in Sweden and Denmark, in addition to Norway. Which is why we have the newspaper available in several galleries, mueums and schools in the different countries.

UCS in the UK stated that they aim to "in short, be a flagship for contemporary British Photography". Do you share similar ambitions for the Norwegian Photography scene?

Uncertain States is our collaborative partner, which means our ambitions are as big as theirs. Charlie and Tor Simen are previous students at CASS, where two of the UCS-founders are teaching. We have previously worked with them on their annual exhibition, where a selection of artists from the newspaper are being exhibited. We love the work they're doing in the UK, and they have inspired us to put a similar alternative gallery into life here in Scandinavia.

Compared to the British photography scene, who are the Norwegian audience and are they different from the British in any way?

The first thursday of the month all of the galleries have vernissages. When we lived in London, Vyner Street was the place to go. You started in one end of the road and worked yourself down to the end; it's like a Tom Waits race, where you pick up a beer on the way from each gallery to the next. It's a very social event where the art is central and crowds celebrate the newly opened exhibitions. We have a dream that in the future we will organise a photomonth here (in Oslo), and we are happy to hear from anyone and everyone who is interested in starting or participating in this kind of event.

What are your future prospects for Uncertain States Scandinavia, both internally and externally?
This is a long-term project and a platform for photographers to show their work as cheap as possible, and at the same time reach a broad audience. We're a non-profit organisation, so we want the project to grow but every penny we get in goes to UCS and will give better offers for our contributors. We want the newspapers to be displayed at the different art-locations in Scandinavia in order to give the artists high exposure, and we hope that we as a driven artist organisation can create more interest and engage audience in lens-based art.

As your name states, you aim to cover the all of Scandinavia. Do the photography scene in each country differ much - of so what are the key differences (both positive and negative)?

It's very difficult to define the different styles, because there are variations of different photographic styles within the Scandinavian countries. One can see a more harsh and "direct" style in Sweden and Denmark, than Norway. You can still see traces of Christer Strömholm's black and white documentation of people, which is quite apparent through the work of Anders Pedersen and JH Engström. Denmark has a similar style with Jacob Aue Sobol, amongst others. In Norway it's the more philosophical and beautiful photography like the works of Alveng, Sandberg and Maning, who have been more poetic than their Scandinavian colleagues. One can see visible traces in more recent Norwegian photography, where a lot of work goes into the concept where the idea has almost become more important than the photograph itself. There is a big interest in photojournalism in Norway, but it is considerably nicer and almost a bit shy in its documentation of people.

Lastly, we welcome submissions from lens-based artists for further publications. For all enquires please contact info@ucsscandinavia.com.


We also have a website! www.ucsscandinavia.com.


If you want to subscribe to the newspaper also contact info@ucsscandinavia.com

We have provided a full list of places where you can pick up a copy:
Fotogalleriet, Oslo
Preus museum, Horten
Blokk, Bergen
Babel, Trondheim
Uks, Oslo
Boa, Oslo
Fotografiens Hus, Oslo
Kristiansand kunsthall
Kunsthall Stavanger
Oslo fotokunstskole
Hasselblad Center, Göteborg
Konstfack, Stockholm
Aros Aarhus museum of modern art
Galleri Image, Aarhus
Fotografisk Center, København
Fatamorgana, København
Fotogalleriet Format, Malmö
Interview
Author ··········Julie Lauritzen
Photographer ····Chris Aadland
link·············
christianlycke.com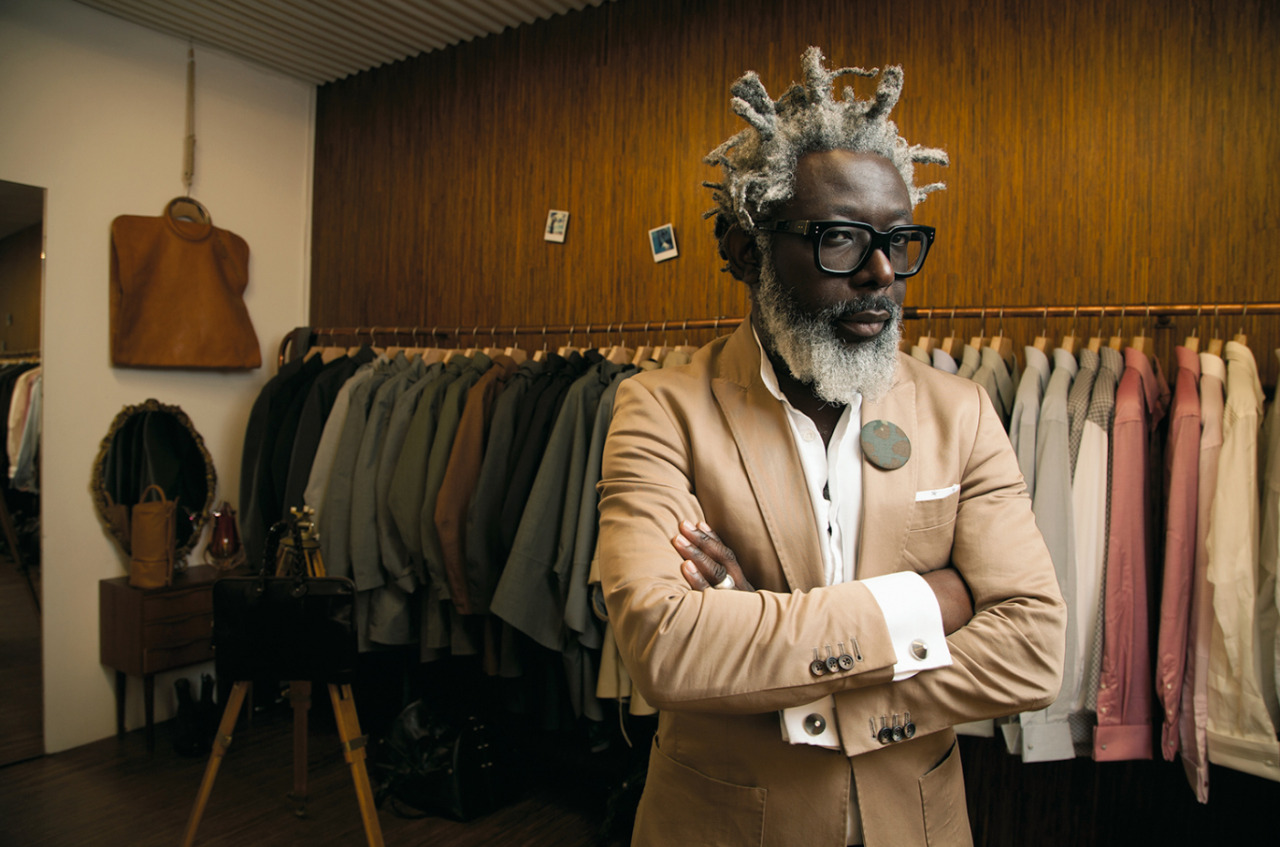 Commissioned by magazines like Telegraph Magazine, The Financial Times' How to Spend It and Dagens Næringsliv D2, Chris Aadland's striking and confrontational portraits are not something one easily forget. The embodied perception of these images are sometimes haunting, and you may find yourself wanting to seek more information about the people in them looking back at you.
Tell us about yourself, what was it like growing up on the west coast of Norway and when did you discover an interest in photography?
It wasn't until I was 18 that I became interested in photography, and I only started taking pictures because it was easier and less time consuming than drawing or painting. Looking back at my childhood I now realise that growing up just outside Bergen felt quite safe. Everyone around me were the same white, middle class people, interested in the same things and wearing the same clothes. Myself included. But eventually I got interested in not so popular things, and I felt more and more out of place. In upper-secondary school I did an art extension course and I started to realise that not everyone is the same, and that I could find similar people like me. I am sure everyone felt the same way growing up and that it is not something new or exclusive to me, but it has become decisive to the work I do now. At the end of upper-secondary school drawing and painting, which I had enjoyed since my first years in primary school, became boring, it was simply too time consuming. I started playing around with Photoshop a lot, and eventually wanted to take my own pictures. It wasn't until the year after when I had a gap year working abroad, that I invested in some kit and decided it was something I wanted to pursue.

Your practice juggles between commercial shoots for magazines and your personal, more art-orientated contextual work often aimed at subcultures. Although the starting points are quite the opposite, your work largely evolves around portraits, with the subjects often looking straight into the camera. Tell me more about your practice, how you find and work with your subjects and the difference between your personal and commercial work – if there is one?
My ideas are usually based on thoughts I have on subjects such as authenticity and social constructs. In photography, it is portraits that I find most arresting, so it's only natural that my work evolves around it, no matter the starting point. I say I try to construct moments of potential authenticity when I shoot. By that I mean I am very aware of how I will pose and talk to my subjects in order to see how they respond to the given situation. I want to make portraits of people that no one else are able to make, and that might reveal the subject in a different way than how they are usually pictured. The pictures then become just as much about me and about who I am, as about the sitter. My subjects vary, they are not necessarily members of specific subcultures, but are people who confront my anxieties, fears and perspectives. That might be strangers I have approached in a park, or drag queens at an event I have been allowed to photograph at because I had gotten to know someone who co-organised it, for example.

You know, I think it is often easy to forget when you are a photographer that you started taking pictures because it was fun. When I am commissioned I am told to take pictures of someone or something with some constraints. I do not have to conceptualise it, it is all about the actual act of taking pictures, and because of that I quite enjoy it. For me, it is not so much about this is that kind of work and this is another kind of work, they are all pictures that I had fun making. What I learn from the methodologies I invent for my personal work I bring to my commissions.
What does a regular work week look like for you – how do you divide your time?
My weeks vary a lot, some are busy, others are not so busy, but the majority of my time I spend looking for commissions, sending e-mails, and going to see picture editors and other photographers. I still assist to learn new things, meet new people, and make ends meet. I also juggle spending time working on my own projects, which is more e-mail and researching than it is taking pictures, sadly. I also try to go on hikes, but it is not happening as often as I would like it to. Either longer day trips, or shorter city strolls, with a camera, of course.

How is your work process from idea to finished project? Is your commercial different from your personal process – if so in what ways?
I don't think I work like that. I have tried to, but I get bored easily and change the course of my project frequently. It's even hard to call my work for projects, because I have only ever finished one project, really. You know, to be making projects is something art schools invented so that they would more easily assess their students and since then it has become the norm of how to work with photography. I don't necessarily believe that that's the right way to work with photography. I am interested in certain subjects and I make various works that evolves from that.

Working for commissions are different. The majority of my commissions are portraits for magazines and they usually have a brief I need to follow. Most of the time it is just who, when and where, which are the main constraints, but also guidelines to what sort of images the magazine run. However, the picture editors that commission me usually do so based on my portfolio and roughly know what they will get if they let me go and do it my way. I try to organise to be at a location early to plan my frames, and I set up and test lights before the subject arrives. I work with the sitter for the time I have been given and near the end I will try to do something different and less "safe", if you like.

Some of your images (commissioned by D2 for example) are shot using a Mamiya RZ67, although you have been known to shoot digitally as well. What is you preferred format and why? Does it change from project or weather it's personal or commissioned, or is it strictly controlled by budget?
It is quite simple really. Even though I am quite new to film, I do prefer to work with analogue medium format cameras, but for most commissions digital is more convenient. I think the photographs I take on film are better because I work much slower, which changes my concentration and so I am much more decisive the moment I press the shutter. However, at the end of the day pictures are pictures, wether they're shot on film or digital. That said, I have come to hate vertical images shot on DSLRs, because the format is simply too tall! Nowadays, everything I shoot for myself is on film.

Some photographers (like Nadav Kander) use the camera as an excuse and an opening to explore the unknown, ask questions and move where one wouldn't usually dare to go. What does the camera as a medium mean to you?
Yes, it is a bit like that. For me, the camera is a means of exploring and expressing myself. It gets me in to situations I would not normally be in and I believe that by doing that I learn to grow as a person. These experiences open my mind to views and perspectives originally different to mine. The photographs are a documentation of those encounters. Often, when I think about ideas I want to do I think of subjects that I wouldn't normally meet or dare to talk to, and so on. In that sense I use the camera to expand my own horizons. If you've got a camera and you ask nicely, you can get away with so much.

Are there any photographers or other artists whose work you love in particular at the moment? What else do you draw inspiration from?
My love for portraiture is based on the classic works of Irving Penn, Richard Avedon and Diane Arbus. Amongst contemporary photographers, I am interested in those who take on that legacy; Rineke Dijkstra, Stefan Ruiz, Spencer Murphy, Nadav Kander, to name some. I also quite like Alec Soth's portraits. However, my inspiration is usually drawn from artists who are not portrait artists, actually, and often writers. For example, Karl Ove Knausgaard's 'My Struggle' had a huge impact on me. If I were to draw inspiration from portrait photographers I am afraid I would put myself in a box where I would copy them, even if I didn't intend to. By looking at artists who work in other mediums, or photographers who don't depict people, I am inspired by what their works are about, and not what they look like. Then, there's the challenge to make the ideas that come from that in to the work I do.

After you finished university in 2011 you moved back to Norway but ended up staying roughly a year? How was this first year post university for you, and was the plan always to go back to London?
It was not really the plan to move back to London, no. I stayed nearly two years, actually. I was very happy I managed to make a living taking pictures, but I felt I wanted to do more interesting commissions, which is why moving back to London did appeal to me. Do not get me wrong; I did interesting commissions in Norway as well. I threw myself in to quite unfamiliar territories shooting architecture and school photography, which I have learned a lot from.

As many other Norwegian photographers you left Norway to practice in the UK. What considerations were behind this choice, and how is the English photography scene compared to the Norwegian?
I wanted to be able to learn from certain people, make certain contacts, shoot for certain magazines, photograph certain people and so on, and regardless of globalism getting that access is much easier when I am near it, I think.

Before I moved, I felt that the Norwegian scene was very small and narrow. Take Bjarne Bare and Behzad Farazollahi's recent book New Scandinavian Photography, for example. They're saying, "Look at this. This is what photography from Norway is about". I know there is more to it than that, but that's just how I take it. Norwegian photography is this, and that's it, and I didn't identify with it. It's different with the UK, because it can't be summarised in the same way, because it is so much bigger. When it comes to Norwegian photography, my personal taste lean towards the not so contemporary photographers, such as Mette Tronvoll, Kåre Kivijärvi and Tom Sandberg, for example. Don't get me wrong, I am not saying I don't find what's going on interesting, but it's just not the kind of work that I like.

What do you have to say to people that may think photography is for photographers and special interest people only? How can we make photography more accessible and welcoming to the common audience (to use Norway as an example)?
I believe we are already passed that. Everyone takes and views pictures all the time on their smart phones. I don't think necessarily we have to push people towards the kind of photography that the establishment think is important, such as in galleries for example, because I believe there are many other interesting platforms to view photography, like social media. Photography is for everyone. However, I do believe primary school pupils should be thought how to read visual images, just as they are thought to read text. I think that would increase people's criticism towards imagery, and probably also close that gap between looking at and thinking about what seems to be an elitist form of photography in the art galleries and the everyday snapshots on Instagram.

How do you feel like your photography has developed since you began taking photographs?
I did an MA in Photography last year, and over the years of writing and reading about photography in a university context, I have become much more aware of the choices I make when I photograph, for better and worse. Also, when I started out I turned my lens towards musicians and I was making a lot of conceptual, gimmicky portraits that were very influenced by photographers such as Mark Seliger and Annie Leibovitz. Since then my photography have become more serious, if you like, and if there is humor in any of my pictures now, it is a lot more subtle than what it would've been in my older work. I suppose it has to do with me having a lot more references now than I used to.

Are you working on anything particular at the moment?
Yes, I am!

Apart from your photography practice and interest, what other things and/or activities do you like to do in your spare time?
I have already mentioned hiking, which I like to do to clear my head. I play 5-a-side football with friends on Sunday mornings in Shoreditch, which I look forward to all week, actually! Then there is never really a lack of options for things to do in London in terms of going to exhibitions, coffee shops, exploring neighborhoods, finding great and cheap places to eat, and so on.

Do you have any advice for young photographers trying to make a living either freelancing or juggling several jobs next to their own practice?
Everyone is different and I just think it is important to be clear about why you want to be a photographer, what it means to you, and how it makes you happy. If you stay true to this and carry on making your work, without comparing yourself to others, it will feel meaningful and make you happy. Because let's face it; very few will become the famous photographer everyone talks about, probably no one will get rich from it, and very few will have their work shown in the best known magazines, or in the most credible galleries. It's also a good idea to think about what success means to you. To me, success means to be able to continuously fund projects I want to do.

And last, but not least, what are your plans for the future? Is there anything particular you would like to do or accomplish?
I am getting better and better at thinking about what I can do right now, instead of in the future, so I would like to keep doing that. That said, I do hope that the work I started this year will have become a body of work I can be proud of, by the end of the year, but if it hasn't then there's probably a good reason for it, and I will just keep working on it.